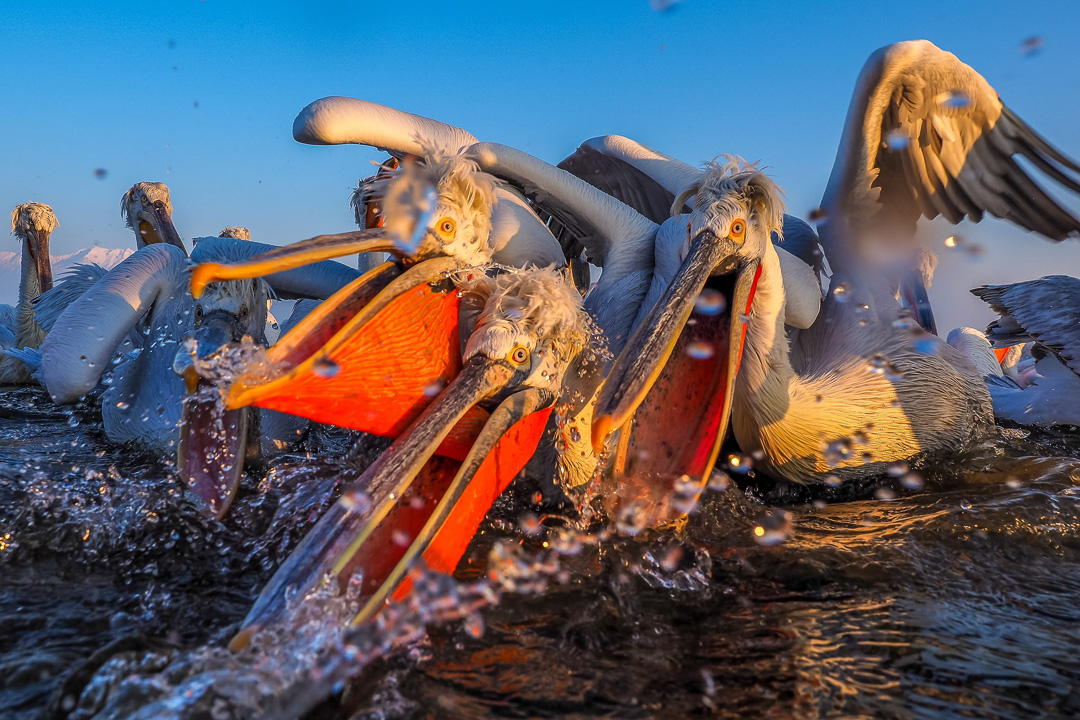 Photo expedition for pelicans with OM SYSTEM Ambassadors
Join us for a winter photography tour with OM SYSTEM Abmassador Marcin Dobas and Lukasz Bozycki at the stunning location of Lake Kerkini in Northern Greece!
If you like to photograph birds and wildlife, we invite you to a photo trip to Greece for Dalmatian Pelicans and Flamingos. The Dalmatian Pelican is the largest pelican species in the world. It can grow to an impressive 1.75m length with a huge wingspan of just over 3m.
Our main focus for this photography tour is the dalmatian pelican and other wildlife on and around Lake Kerkini. The lake is the best location in the world to photograph Dalmatian Pelicans and offers great opportunities to capture a range of shots, from wide angle shots with stunning landscapes to intimate portraits.
You will be led by OM SYSTEM Ambassador throughout the trip. He will offer you as much guidance and advice as you require and help you to develop your photography skills.

DATE:
26-30.01.2023 (5 days)
9-13.02.2023 (5 days)
PRICE : 4100 PLN and 540EUR
PLACE: Northern Greece
BOOKING: https://wyprawyfoto.com.pl/pol/pelikany-fotowyprawa/