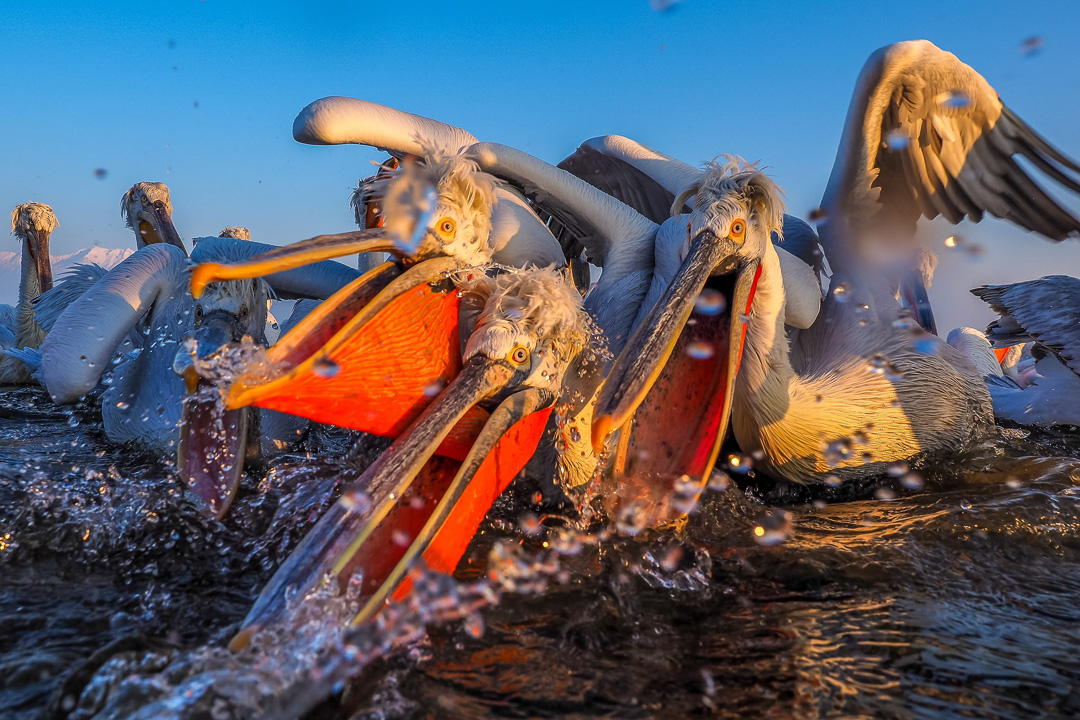 Wyjazd fotograficzny na pelikany kędzierzawe z Ambasadorem OM System.
Jeśli lubisz fotografować ptaki i dziką przyrodę zapraszamy na fotowyprawę do Grecji na pelikany kędzierzawe i flamingi. Wyjazd prowadzony jest przez Ambasadorów OM-SYSTEM
Marcina Dobasa i Łukasza Bożyckiego.
Celem wyjazdu jest obserwacja i fotografowanie pelikanów kędzierzawych żyjących na terenie Parku Narodowego Jeziora Kerkini.
Dzień zdjęciowy podzielony będzie na dwie główne części: fotografowanie o wschodzie słońce i po południu gdy dzień się kończy. W obu przypadkach będziemy "zahaczać" o złotą godzinę i fotografować w możliwie najlepszych warunkach oświetleniowych. Zdjęcia będziemy wykonywać zarówno z łodzi jak i z brzegu. Wyjazd prowadzony jest przez Ambasadora OM System, który przez cały czas będzie do Waszej dyspozycji i pomoże Wam poszerzyć swoje fotograficzne umiejętności. Będziemy mieli możliwość wykonania bardzo zróżnicowanych ujęć od portretów po ujęcia szerokokątne w pięknym krajobrazie.
Położone w północnej Grecji, niedaleko granicy z Bułgarią i Macedonią jezioro Kerkini to jedno z tych miejsc, gdzie można naprawdę zbliżyć się do dzikiej przyrody i ptaków. To jednocześnie jedno z najważniejszych miejsc w Europie, gdzie występuje narażony na wymarcie gatunek jakim są pelikany kędzierzawe i jedno z najlepszych miejsc w Europie do obserwacji około 300 rzadkich i chronionych gatunków ptaków, które tam żyją i rozmnażają się.

TERMIN I: 26-30.01.2023 (5 dni)
TERMIN II: 9-13.02.2023 (5 dni)
CENA : 4100 zł i 540 euro
MIEJSCE: Północna Grecja
ZAPISY: https://wyprawyfoto.com.pl/pol/pelikany-fotowyprawa/