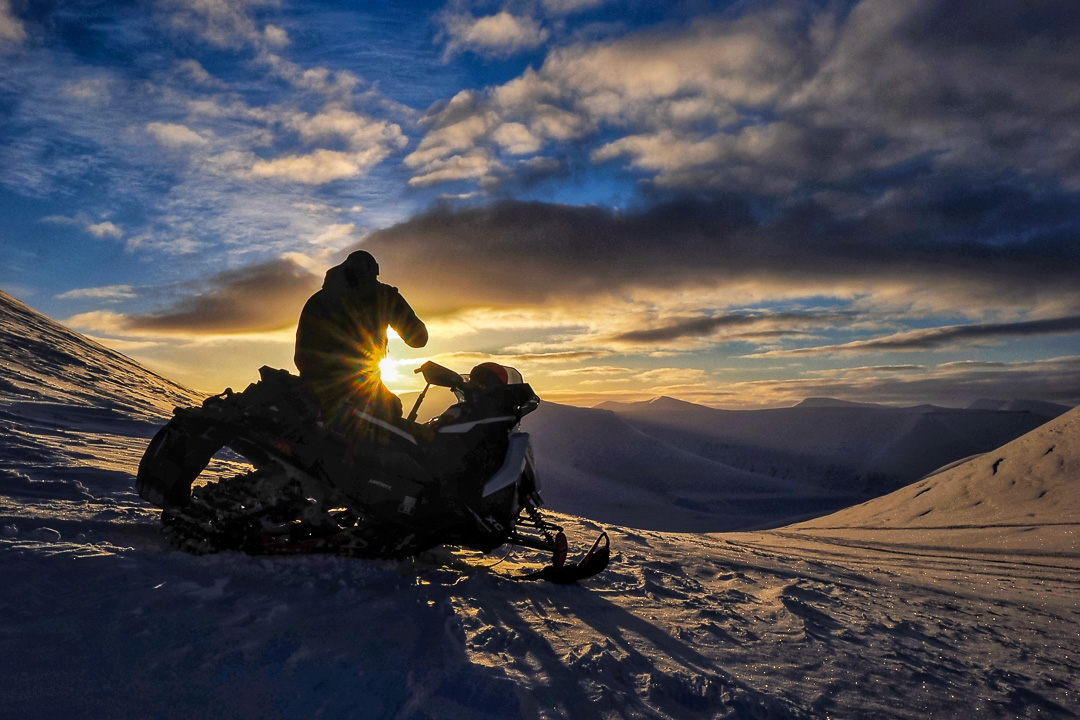 Join us for a photo trip to Svalbard with the OM SYSTEM Ambassador Marcin Dobas

If you like winter, wild nature, endless arctic spaces, we invite you to a photo expedition to Spitsbergen - the largest island of the Svalbard archipelago
Endless snow, snow-capped peaks, glaciers, northern lights and wild animals in winter coat. This trip is a real treat for people who love the Arctic, winter and want to capture the beauty of wild nature with the camera. It is also an opportunity to explore the areas that used to be the starting point for many trips to the North Pole and experience a real winter adventure.
The season of photo trip is not accidental. March is a month that definitely favors photographers due to low light and long golden hours. Our primary means of transport during the trip will be a snowmobile, which will give us the opportunity to move freely around the island. Experience riding a scooter is not necessary, but appreciated. The only formal requirement to be met is to have a car driving license.
The implementation of the program and the safety of participants will be supervised by two experienced guides, mountain rescuers, who know the area and can use firearms (it is a necessary requirement of the governor of Svalbard to be able to move around the island).

DATES:
27.02-7.03.2023 (5 days on snowmobile)
4-12.03.2023 (7 days on snowmonile)
PRICE :
18900 PLN (27.02-7.03.2023 )
19800 PLN (4-12.03.2023)

PLACE: Spitsbergen, Svalbard
BOOKING: https://wyprawyfoto.com.pl/pol/fotowyprawy/spitsbergen_zima_skutery/